Debbie Garrard – Dance Principal
My dance career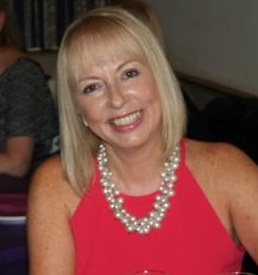 I spent my childhood days growing up in the beautiful town of Brighton on the south coast of England and doing what I loved most – dancing!  I took my first dance steps at the tender age of three when I joined a tiny tot's ballet class and soon afterwards followed this by learning many other forms of dance including Ballroom and Latin American.
At the age of 16 I found my first Ballroom and Latin American dance partner and entered the world of competition dancing for the next 11 years.  During this time I was lucky enough to travel the world, representing my country with my dance partner, experiencing many wonderful experiences including making the finals in all major competitions such as the Open and Closed British, United Kingdom, Open German, Danish and International championships.
In 2010 I took my professional dance qualification with the United Kingdom Alliance (UKA).  Since this time I have been successfully running weekly dance classes for absolute beginners to advanced dancers.  I also offer private tuition, the chance to train for medal tests and hold regular dance events which are great fun and very social.
It is so rewarding to help people take their first dance steps and enjoy the passion of dance, as well as help those that can already dance develop and fulfil their potential.  I have one of the best jobs in the world – that is for sure!